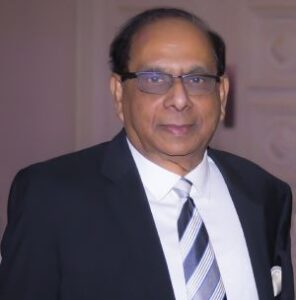 CHAIRMAN'S MESSAGE
With great pride and pleasure, I welcome you to our site. As you may be aware, we are pioneers in organizing Indian pageants and fashion shows in the USA and other parts of the world, of which the Miss India Worldwide has been acclaimed as the "most glamorous Indian function in the world." And, of course, the Miss India Worldwide is the only international Indian pageant.
When Miss India New York started in 1980, I had perhaps not even in my wildest dreams imagined that in less than twenty years, we would fledge out to be a mass movement with affiliates in over 40 countries, let alone that we would one day have a live internet webcast and broadcast our most prestigious function, the Miss India Worldwide, to an audience of over 300 million people!
We are very proud of the fact that we have been able to provide a common platform for the international Indian community through pageantry. We are equally proud of the fact that we have been able to imbibe Indian values, traditions and culture among the youth of Indian origin around the world. We have also been successful in promoting Indian performing arts in the world.
Quite apart from being functions of great social and cultural value, our pageants fulfill the underlying purpose of raising funds for charitable causes. The poet Ralph Waldo Emerson once said, "to know that one life has breathed easier because you have lived, this is to have succeeded." In this spirit, we have encouraged, motivated, and guided our winners in taking up charitable causes.
I sincerely hope that our website will provide all information regarding Indian pageants in the world. We plan to include many more channels, especially of interest to the youth, and believe this will become the one-stop website for Indian youths around the world.
Dharmatma Saran
Chairman/Founder